level design for snow brawlers
design process behind the level
The first step in designing the level was to determine different properties related to the player character's movement. So, I created a small level with stairs and swimming pool to determine the walk speed, run speed, jump Z velocity, jump height etc. Here are some screenshots.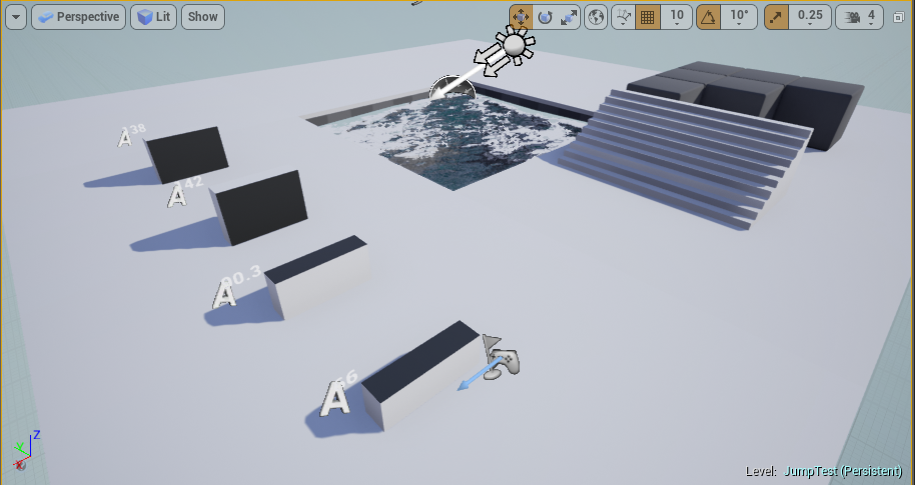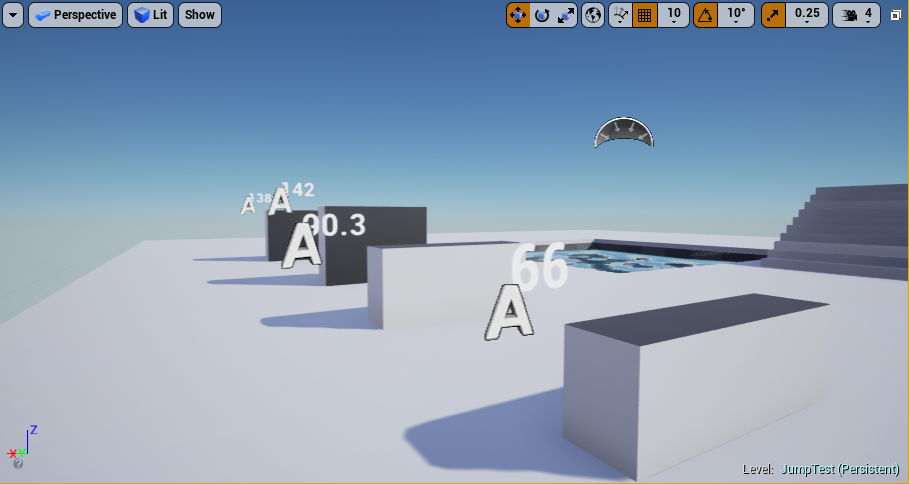 The I designed a simple level, with level object requirements.
I got a lot of good feedback by talking about the level with team members, artists and professors. After discussions and many iterations, we got the final level. The final level design is shown at the top of this page.
Then, I implemented the level in Unreal Engine 4.10 with collisions, level blueprint and mechanics. Here is the object scaling document that I sent to the artists for their level asset creation.
Here are some screenshots of the level.